Free Trial of ElliQ for Older Adults with Hypertension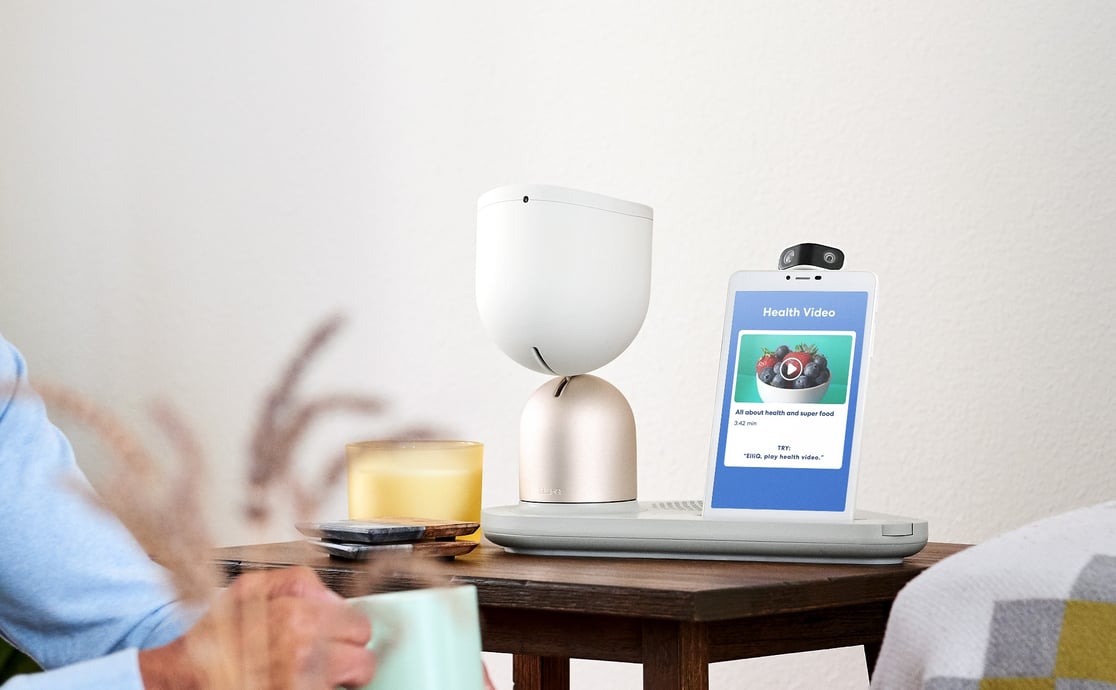 As we continue to evolve ElliQ®, the sidekick for happier aging, we're exploring the role ElliQ can take in helping seniors adopt a healthy and active lifestyle, while keeping independent at home.
We're looking for seniors with hypertension (ages 70+) to participate in various health-related trials with ElliQ. They'll receive ElliQ at no cost, to help them manage and improve their health and wellness. By using ElliQ and participating in the research, they'll provide us with invaluable feedback about the product.
To participate in this free trial, fill out the form below for yourself or a loved one. Questions? Email hello@elliq.com